Package of 10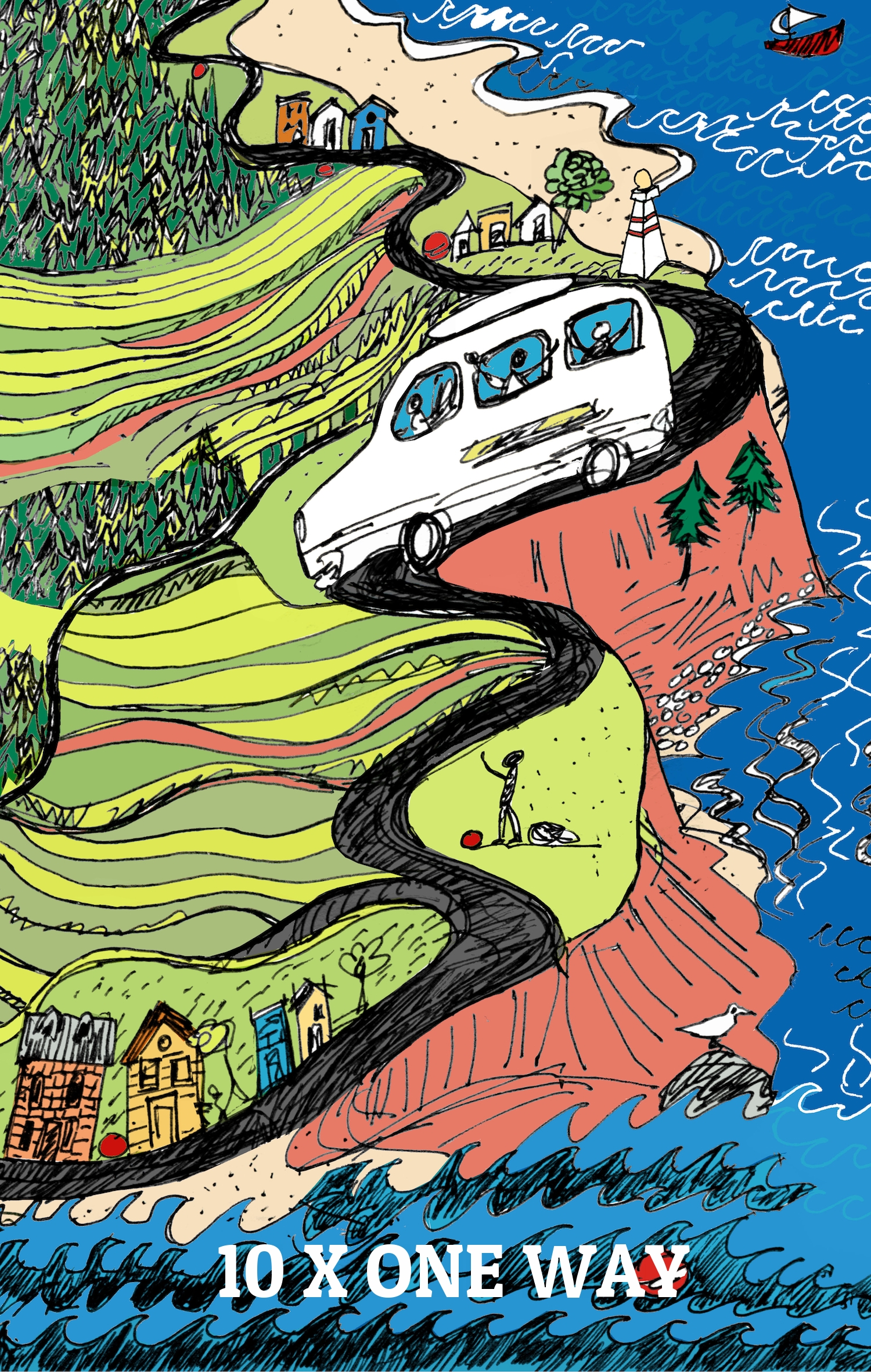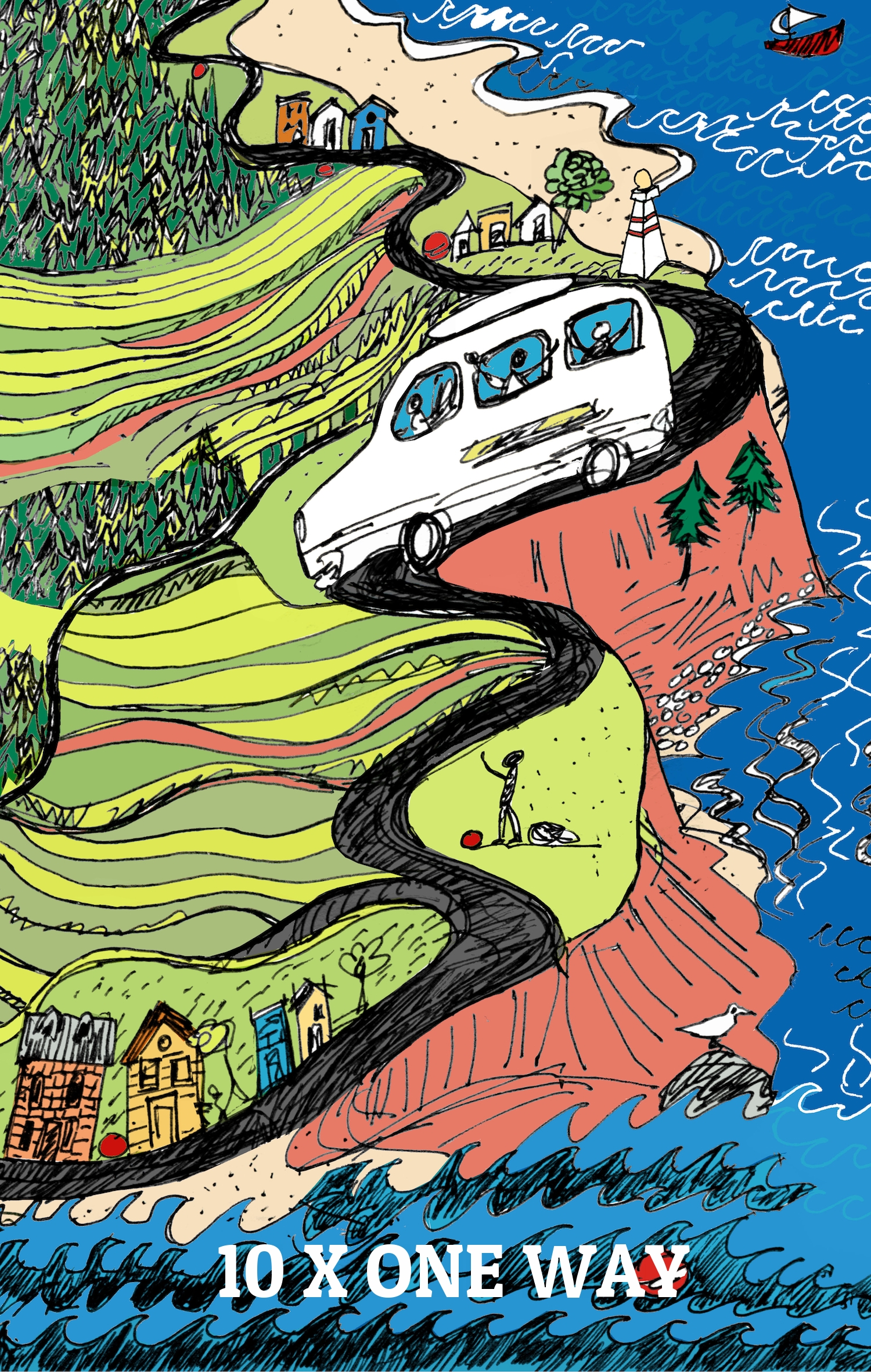 Package of 10
This ticket gives you 10 trips, one way-one-stop for each trip. Non-transferable. One person only.
Ticket Terms and Luggage Liability
1. Cancellations
Refunds can be issued if a cancellation request is received within 48 hours of purchase; however; an an administrative fee of 15% will be charged. If a cancellation request is received, a refund will be issued minus the 15% administrative fee. No refund will be given for a cancellation made after 48 hours of purchase. Alternative Routes tickets will hold no value and will be considered expired once the scheduled departure date and time of booked seats have passed.
To cancel your ticket, Alternative Routes must be notified in writing or by telephone. An Alternative Routes ticket may only be considered cancelled once you have received confirmation from the Alternative Routes team.
To request a cancellation, contact Alternative Routes at:
902.880.4918
2. Seat Booking
Alternative Routes will accept seat bookings right up until the time of departure. However, to ensure that a seat is available, we highly recommend you book a seat 48 hours in advance of your intended travel dates. Alternative Routes will not be held liable should there be no seat available.
All seat bookings made without the purchase of a ticket will be held until the shuttle reaches half capacity. At that time, Alternative Routes will send you a notification reminding you to buy your ticket within the next 48 hours. After 48 hours of this notification, if no ticket has been purchased, your seat booking will be cancelled.
Please ensure that you receive a seat confirmation number for each section of your trip as proof of booking. Alternative Routes will not be held responsible for passengers left behind as a result of unconfirmed bookings.
3. Itinerary Changes
You can make changes to your bookings free of charge up to 3 days in advance of your departure date. This includes a change to your pickup point or day of departure and is subject to availability. Please notify us of any change by telephone or via email. You must receive a new Confirmation Number as proof of the booking change.
4. Pickup and Drop Off
The Timetable and Arrival & Departure locations are subject to change without prior notification and must be confirmed at the time you book your seat. Please refer to the Alternative Routes timetable for scheduled departure times.
Passengers should be ready to leave from their designated departure point at least 15 minutes prior to the scheduled departure times to ensure a smooth departure. To be picked up along the AR route or at another designation location, you must indicate your preferred pick-up and drop off locations at the time of booking. If your pickup or dropoff location are not along the AR route, you must request your preferred location at the time of seat booking and have received confirmation from AR 24 hours prior to pickup.
If a passenger is not at their designated pick-up location at the designated time, it will result in a 'No Show' and they will forfeit their ticket (for single trip tickets) and/or seat booking (for multi-day tickets).
5. Inclement Weather and Unexpected Delays
Alternative Routes is constantly monitoring road and weather conditions and takes the comfort and safety of our passengers seriously. In the event of a Storm Warning, current and/or approaching weather conditions may cause hazardous travel conditions resulting in:
Alternative Routes service being delayed

Alternative Routes service being interrupted en route

Alternative Routes service being cancelled
If a Storm Warning is issued for your area of travel, passengers may rebook with Alternative Routes without incurring any additional fees. Passengers scheduled to travel on a route which is cancelled will be entitled to a refund or a full credit to rebook travel with Alternative Routes.
If a passenger decides to travel during a Storm Warning, Alternative Routes will not accept responsibility or be held liable for any additional costs incurred due to service delays, interruptions, and/or cancellations. Ensure that you have planned ahead by notifying your pickup ride that delays may occur and/or ensure that you have additional cash or a debit/credit card to cover any additional needs which may arise.
If you are uncertain if a Storm Warning has been issued for your area of travel, contact Alternative Routes by email or telephone:
902.880.4918
In the event of undue traffic, technical problems, or road works, every attempt will be made to keep passengers informed, but we accept no liability for any inconvenience if delays or interruptions to the service occur.
6. Transfers
All of Alternative Routes Tickets are one time transferable. You may gift the ticket, or pass along the remainder of your ticket one time. To transfer your ticket, a name change must be requested from Alternative Routes 24 hours in advance of booking a seat.
7. Pets
Animals may be allowed on the bus on a case-by-case basis, and a fee of $100 will be applied. We will do our best to accommodate your pet, but the discretion remains with AR to determine if an animal is deemed safe for travel and will not disturb other passengers.
8. Luggage
Alternative Routes, its servants and its agents shall not be responsible for and shall be exempt from all liability in respect of any loss, damage, injury, accident, delay or inconvenience to any person, or his or her luggage or other personal property, whenever the same shall arise from or be occasioned by the negligence of the Alternative Routes, it's partners, associates, servants or agents or other person directly or indirectly in the employment or service of Alternative Routes or under any circumstances whatsoever.
There are no limits on the quantity of luggage you are allowed to bring with you; however, Alternative Routes must be notified if you are planning on bringing excess luggage (more than 2 pieces) or unusually large items (e.g. bicycles). Alternative Routes reserves the right to limit checked bags to 2 pieces of luggage on an as needed basis.
9. Accommodations and Activities
Alternative Routes and its staff are not responsible for booking or reserving accommodation or activities for its passengers along or near the AR route.
Alternative Routes and staff are not liable in the event of any any loss, damage, expense or injury including death resulting from the participation in any activity or staying at any accommodation that was suggested by Alternative Routes and/or staff. It is the responsibility of each passenger to verify their own safety and health before, during, and after undertaking any activity.
10. Code of Conduct
Alternative Routes strives to ensure that our passengers are comfortable and safe during their journey. As such, Alternative Routes has a ZERO tolerance policy for consuming alcohol, illegal drugs, weapons, and unruly behavior on the bus. Smoking is prohibited on Alternative Routes bus(es) in accordance with Federal law, and furthermore, the use of electronic simulated smoking materials, e-cigarettes, and smokeless cigarettes, is also prohibited. Any passenger in violation of the Alternative Routes Code Of Conduct or exhibiting signs of intoxication will be denied transport. Alternative Routes reserves the right to search passengers suspected of violating the Alternative Routes Code Of Conduct. If it is deemed the passenger has violated the Code it will result in the Alternative Routes ticket being deemed void and NON-REFUNDABLE.
11. Food and Drink
While Alternative Routes does not serve food or drink, passengers are allowed to bring their own refreshments and/or snacks to be consumed en route. Passengers should remove their own garbage or place garbage in a designated waste bin and and do their best to avoid any spills.
11. Privacy Policy
We are committed to protecting your privacy. This privacy policy applies to all the web pages related to this website.
All the information gathered in the online forms on the website is used to personally identify users that subscribe to this service. The information will not be used for anything other that which is stated in the Terms & Conditions of use for this service. None of the information will be sold or made available to anyone.
The Site may collect certain information about your visit, such as the name of the Internet service provider and the Internet Protocol (IP) address through which you access the Internet; the date and time you access the Site; the pages that you access while at the Site and the Internet address of the Web site from which you linked directly to our site. This information is used to help improve the Site, analyze trends, and administer the Site.
By using this website, you signify your acceptance of our Privacy Policy. If you do not agree to this policy, please do not use our site. Your continued use of the website following the posting of changes to these terms will mean that you accept those changes.
11. Payment
All transactions will be processed in Canadian Dollars (CAD). We accept credit card payments via the website and on request will supply our banking details should you wish to make payment via electronic money transfer.
Stripe process all credit card transactions. All credit card transactions are 128 bit Secure Socket Layers (SSL) encrypted. The company registration documents and the site's registered domain name are checked and verified by Thawte, ensuring the cardholder and merchant that nobody can impersonate VCS to obtain confidential information.
Virtual Card Services is committed to providing secure online services. All encryption complies with international standards. Encryption is used to protect the transmission of personal information when completing online transactions. Virtual Card Services Internet servers are protected by firewalls and intrusion detection systems. The Merchant does not have access to credit details. Virtual Card Services continually reviews and enhances its security in line with technological changes.
12. Security Policy
You may only use this site to browse the content, make legitimate purchases and shall not use this site for any other purposes, including without limitation, to make any speculative, false or fraudulent purchase. This site and the content provided in this site may not be copied, reproduced, republished, uploaded, posted, transmitted or distributed, without written authorization.
Unauthorized use of this site and/or the materials contained on this site may violate applicable copyright, trademark or other intellectual property laws or other laws
13. Warranty
The contents of this site are provided "as is" without warranty of any kind, either expressed or implied, including but not limited to warranties of merchantability, fitness for a purpose and non-infringement.
The owner of this site, the authors of these contents and in general anybody connected to this site in any way, from now on collectively called "Providers", assume no responsibility for errors or omissions in these contents.
The Providers further do not warrant, guarantee or make any representation regarding the safety, reliability, accuracy, correctness or completeness of these contents. The Providers shall not be liable for any direct, indirect, general, special, incidental or consequential damages (including -without limitation- data loss, lost revenues and lost profit) which may result from the inability to use or the correct or incorrect use, abuse, or misuse of these contents, even if the Providers have been informed of the possibilities of such damages. The Providers cannot assume any obligation or responsibility. The use of these contents is forbidden in those places where the law does not allow this disclaimer to take full effect.
When you click to make a purchase with us legal obligations arise and your right to refund of monies charged to your credit card or paid in any other way agreed by us, are limited by our refund policy. You must not make any purchase through this site unless you understand and agree all our terms and conditions. Once payment is made for the purchase, it is deemed that you have read and understood the terms and conditions for such purchase. If you have any queries please contact us before making any purchase for any service through this website.